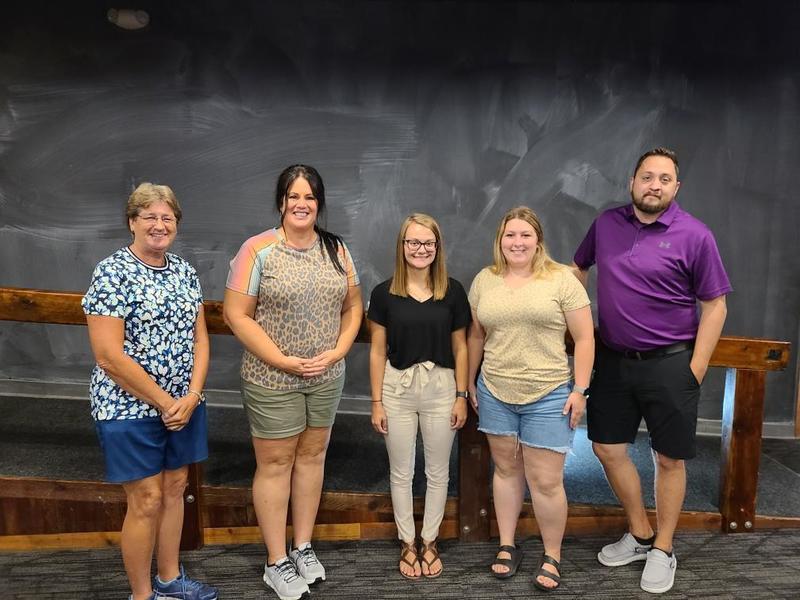 Jan Bowers is not new to teaching or to the area as she lives in Lincoln and both her parents were born in Mount Pulaski. This year she is making a change as she moves to MPHS from teaching at Lincoln College where she taught for 38 years. She received her associate degree from Lincoln College and her bachelor's and master's degrees from Illinois State University. She will be teaching math at the high school and has added a couple of dual credit courses through LLCC that are available to students this year.
Heidi Zenor is new to Mount Pulaski, but not to education. She comes to us from Indiana where she taught high school sciences for 26 years. This year she is taking on teaching the physical science classes at the high school. Ms. Zenor graduated with her bachelor's degree from Indiana State University and her master's degree from Olivet Nazarene. She is looking forward to new beginnings in Mount Pulaski with her finacé in addition to her new job.
Katelyn Newburn is taking up residence in third grade this year. She is new to education as a fresh graduate with her bachelor's degree from Illinois College. She is looking forward to getting to know her students and coworkers this year as she starts this new adventure.
Katie Carter is joining the junior high this year as the science teacher. She is graduate of Western Illinois University where she received her bachelor's degree in Science in Agriculture, Agriculture Education. She completed her student teaching at Triopia High school and is excited to join the ranks of MPCUSD #23.
Jon Tribler is the new high school business teacher. Mr. Tribler graduated from Aledo High School before getting his bachelor's degree from Lincoln Christian University and his master's degree from Grand Canyon University. He joins Mount Pulaski with one year of teaching experience as a business teacher at Chatham. He also has experience as a special education aide, detention monitor, and basketball coach. In addition to his teaching responsibilities, he will also be starting the year with the duties of being the advisor for the National Honor Society and the head coach for junior high boys basketball.